Mamava lactation pod at Jacksonville Airport (JAX)
Mamava believes that all mamas deserve a safe, clean, and comfortable place to use a breast pump or breastfeed—anywhere, anytime.
Happy Mother's Day to all mothers, and good news for lactating travelling moms who may not have heard the news: Mamava just may be in the next airport you visit, ready to give you a little slice of privacy.
The Mamava modular suite, or pod, offers nursing mothers a clean and beautifully designed space to pump/nurse when they are away from home or at work. And that includes airports.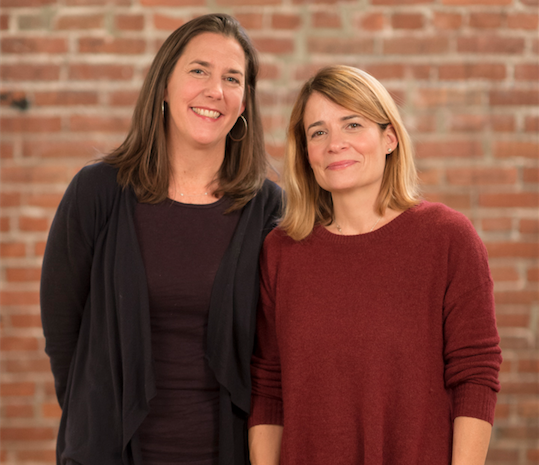 Mamava founders Christine
Dodson and Sascha Mayer
The brand, Mamava, is a clever one: Mamava is Spanish for mother-on-the-go.
What better describes the need this niche product fills?
Read the story
behind the creation of Mamava: the initial idea, the philosophy that drove the concept forward, the design of the pods, and it's current iteration. With a goal of 100 pods by Mother's Day, Mamava is well on its way to becoming a widespread convenience.
In keeping with its purpose, Mamava has installed its innovative lactation pods in 13 North American airports so far, including:
It's an interesting concept, and long overdue. We can certainly understand mothers everywhere wishing there were a Mamava pod at their local airport.
In the meantime, you can visit the website to see
non-airport Mamava pod locations
, such as schools, malls, hospitals, stadiums and so on.
You can even
nominate where you want to see a Mamava pod
(hashtag
#IWANTMYMAMAVA
). Let's grow that list of airport Mamava locations!
Follow
@Mamava
on Twitter
Related resources
More airport pods for nursing moms
- Stuck at the Airport
We need your help: 100 Mamavas by Mother's Day!
- Mamava blog
Mamava goes to Washington to talk Breastfeeding
- Mamava blog
Travelling mamas rejoice!
- Mamava blog
For pumping and nursing mothers, a room of their own
- Fast Company
About airport USO lounges
PaxEx: what airports can learn from Frankfurt